Trailer concrete mixer pump is the convenient movable concrete mixing pump which has both mixing and pumping functions. Our concrete mixer pump mounted on the trailer is your powerful concrete pumping equipment for your building construction when you have no concrete mixer or concrete mixer truck. Trailer concrete mixer pump largely saves labour cost and working time for you.
We received client's enquiry at June 2017, he required the trailer concrete pump and concrete mixer for first email. Although he had three sets concrete mixers, all was working on site, so we recommended him our trailer concrete mixer pump. After sending him photos and showing the video. he was very interested in this trailer concrete mixer pump, but he felt the cost was high. Then we calculated the cost and told him that if purchasing one set concrete mixer and one set concrete pump, the price would be a little cheaper, while it was difficult to transport them when delivering separately in building site. Preparing trailers or tractors, the cost would also rise. For our trailer concrete mixer pump, it could be trailed by only one trailer and saved cost for our customer.
After our discussion, he accepted my idea and excepted to get some more discount of our trailer concrete mixer pump as he had to pay high tax to their Custom. For our long term business relationship, we gave him the discount, and hoped that he would recommend our trailer concrete mixer pump to his friends.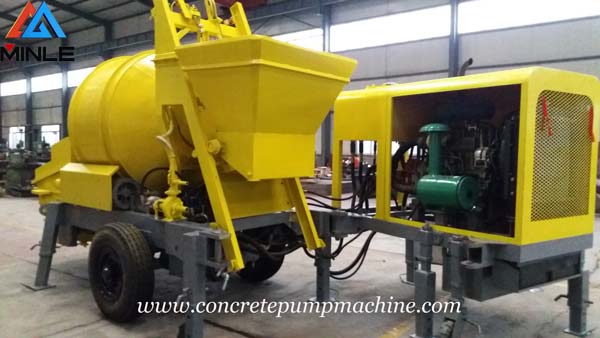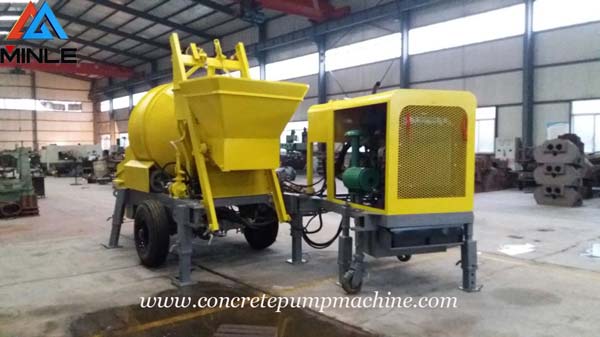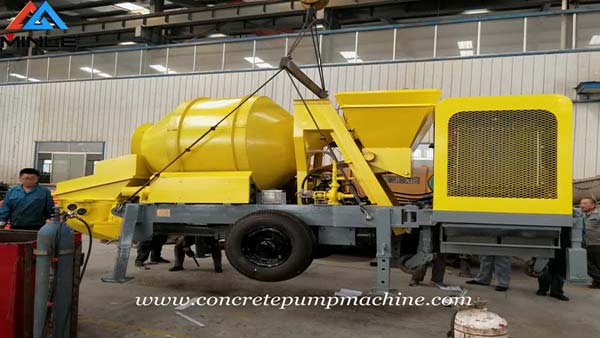 Trailer  

Concrete Mixer Pump Specifications
Trailer Concrete Mixer Pump

Model – HBTS30-10-85R

Max Theoretical Concrete Output – 30

 

m³/h

Max Concrete outlet Pressure – 10

MPa

Concrete slump -120~230mm

Aggregate Size – 30mm

Diesel engine power –

 

85

Kw

Conveying cylinder diameter – 110/1000mm

Concrete cylinder diameter – 180/1000mm

V

ertical height m

ax conveying distance – 150m

Horizontal distance max conveying distance -5

00m

Pipe Cleaning Mode – Water washing

Total Weight – 5000 Kg
MINLE Machinery had provided many types of effective and high quality concrete pump machine to over 36 countries. We are designing and manufacturing such concrete pump machines as concrete pump trailer, concrete mixer pump, truck mounted line pump, concrete mixer pump truck, concrete boom pump truck, wet shotcrete machine, etc. we are also providing professional design and fabrication service. OEM and ODM are also available.