Concrete pump is the widely used construction equipment to transfer liquid concrete by pumping method. As the leading concrete pump designer, manufacturer and exporter, Taian Minle Machine Manufacture Co., Ltd had been dedicated in supplying one stop concrete pump machine solution to worldwide customers since its foundation in 1999.  Our high quality, innovative concrete pumps includes concrete pump trailer, concrete mixer pump, truck mounted line pump, concrete mixer pump truck, concrete boom pump truck, wet shotcrete machine, etc. We have our own 21,000 square meters professional factory covering casting, welding, parts machining, hydraulic parts processing, heat treatment, spray painting and machine assembly and testing, etc. Our more than 150 professional skilled employees are our real wealthy and competence. Our products had been exported to over 36 countries. Hope to be your partner.
Concrete Pump Machine Series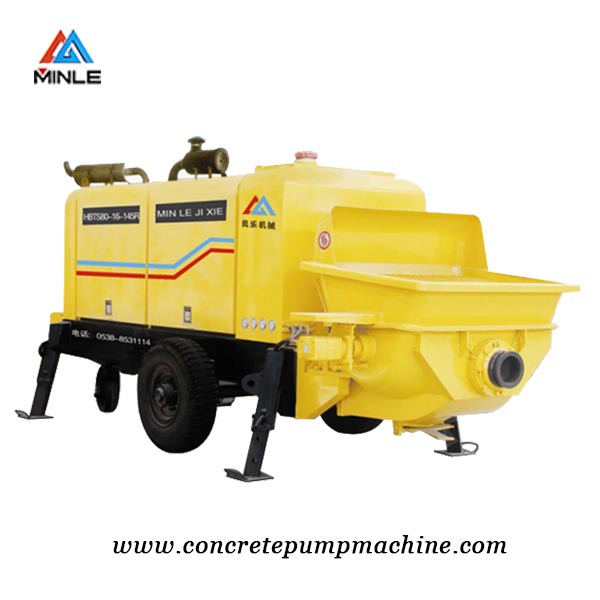 Concrete pump trailer is the ideal concrete pumping and pouring machine to convey concrete to hard access area. Our compact trailer mounted concrete pump machine adopts differential pressure induction control technology to keep reliability, simplify and efficiency, it can be powered by diesel engine or electric motor. More information available …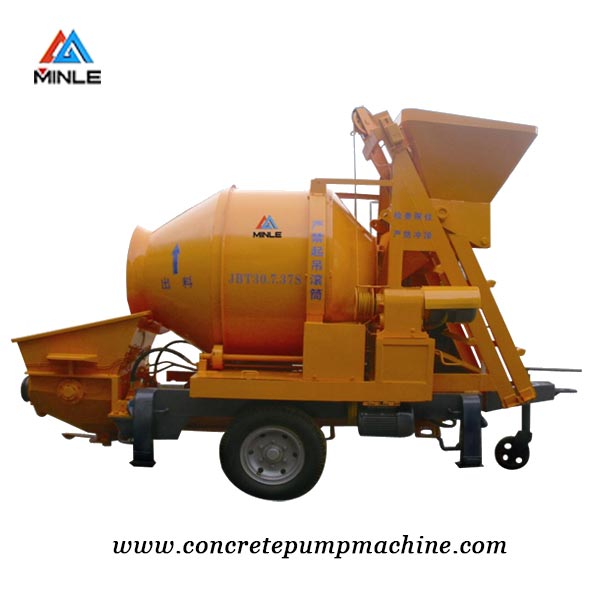 Concrete mixer pump greatly integrates concrete feeding, mixing and conveying functions along the pipeline continuously by high hydraulic pressure. It can realize the seamless combination of concrete mixing with conveying efficiently in such applications as housing building, bridge or tunnel construction. More information available …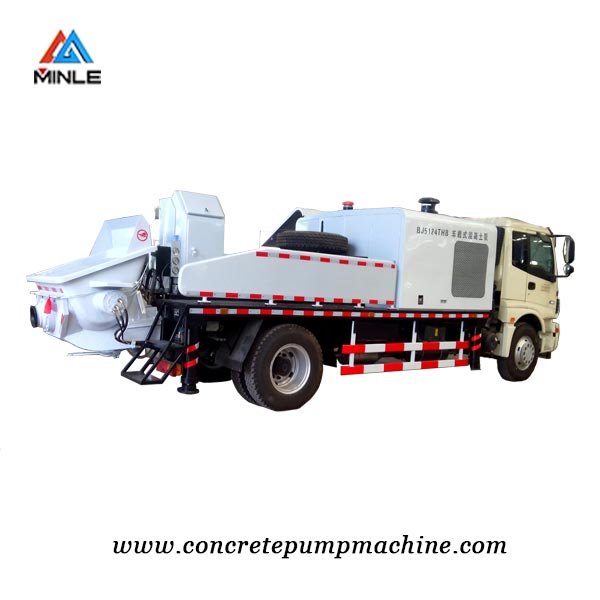 Truck mounted line pump has both advantages of concrete pump truck and trailer concrete pump. It integrates concrete conveying pump mechanism and the high quality truck chassis which features high mobility, flexible operation, compact structure and enough space for pipe system and accessories storage. More information available …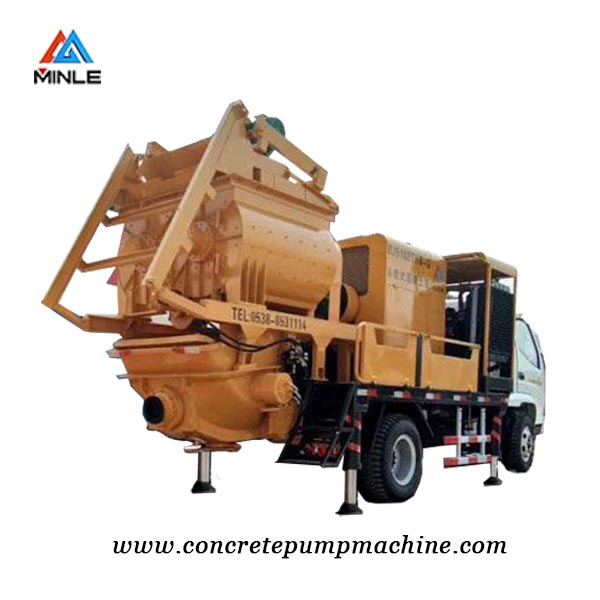 Concrete mixer pump truck greatly integrates the concrete pump and the concrete mixer together which are mounted on the truck for high mobility and flexible operation. It is the ideal equipment for mixing and conveying concrete to designated location in the simple and cost efficient way especially in small construction sites. More information available …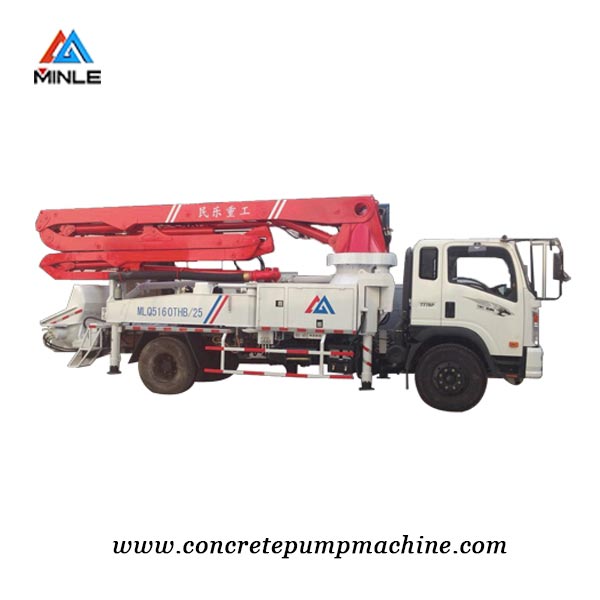 Concrete boom truck, also called concrete boom pump truck, can place concrete to hard-to-reach places accurately with controlled articulating robotic arm (boom) mounted on the truck.  It features high performance, quick setup, labor saving, smooth conveyance which is  indispensable in construction projects. More information available …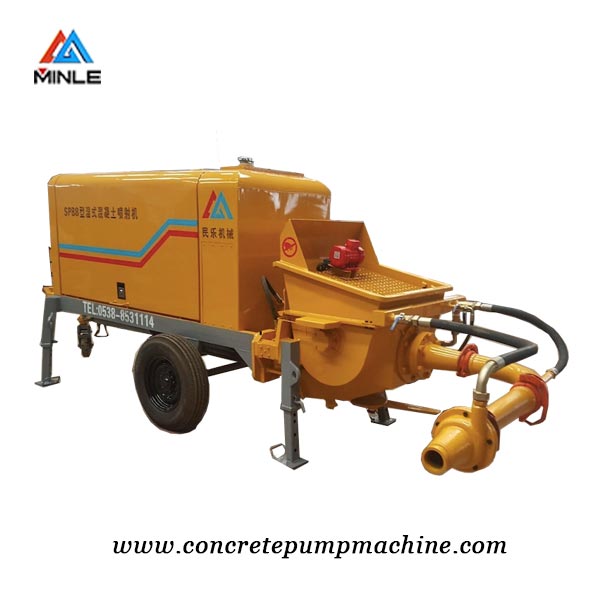 Wet shotcrete machine is often used to spray out the compressed wet concrete continuously with minimum rebound to cover maximum construction area in finest uniformity and high productivity. MINLE brand wet shotcrete machine features high performance, reliable operation, low concrete consumption, longer service life, etc. More information available …
Our Manufacturing Factory
Taian Minle Machine Manufacture Co., Ltd is located in the High Tech Development Zone, Taian City, Shandong Province, China, the famous tourist city near the expressway from Beijing to Shanghai. We have more 150 employees and our own professional manufacturing factory covers 21,000 square meters area. Our factory is equipped with advanced machines such as plasm steel cutting machine, five axis boring and milling machine, automatic bending machine, steel plate shearing machine, welding machine and other professional equipments, which help us to keep high product quality, shorter delivery time and competitive cost to meet the demands of our worldwide customers. Welcome to visit our factory.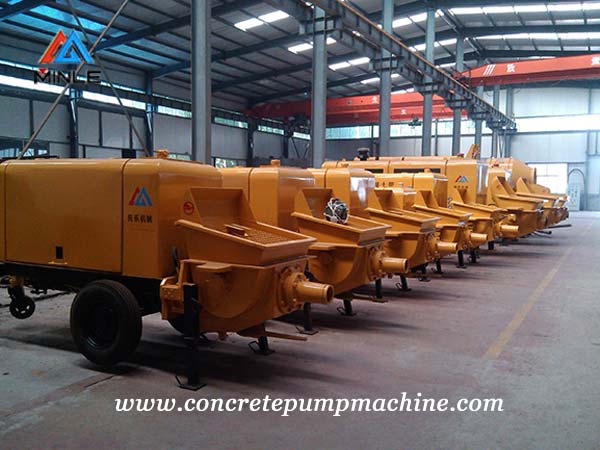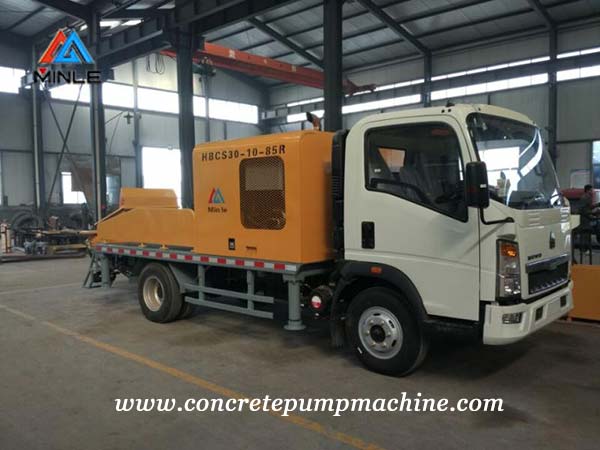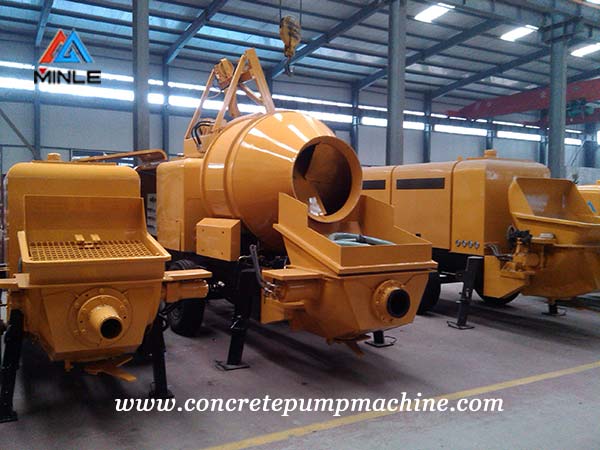 Recent News & Cases
concretepumpmachine
Concrete Stationary Pump was a kind of useful and efficient concrete high pressure transport pump, widely used in highway, [...]
concretepumpmachine
Diesel shotcrete pump is the kind of wet shotcrete pump driven by diesel engine for [...]
concretepumpmachine
Trailer concrete pump with mixer, is the kind of concrete mixer pump mounted on the [...]