Portable concrete pump is the kind of concrete pump mounted on the moveable trailer, is also called concrete pump trailer. Portable concrete pump is easy to drag through the traction. Our portable concrete pump is widely used in the housing building, elevated road, bridge and tunnel construction projects.
Mr.Brahim is our old client from Chad, who is a dealer of construction machines such as concrete pump trailer, concrete mixer pump, concrete mixer etc. We have cooperated more than 3 years in concrete pump trailer and concrete mixer pumps, but he never came to factory before. The purpose of this visiting is to discuss more about the long-term and stable cooperation on concrete pump machines. This time, before Mr.Brahim comes to our factory, he has ordered one set of 40m3/h portable concrete pump with diesel engine. We promised him that our engineer will give him a professional training about concrete pump's operation and maintenance in our factory.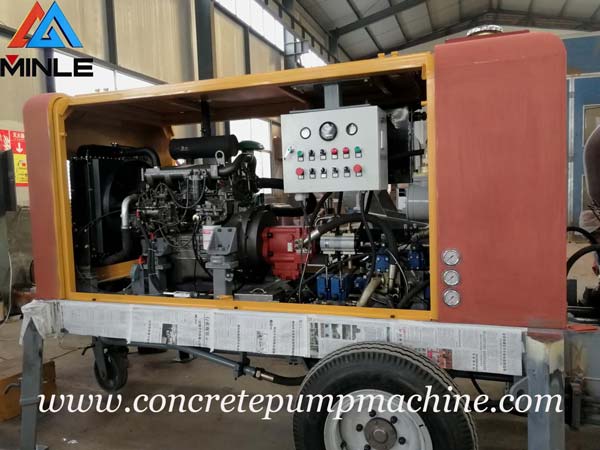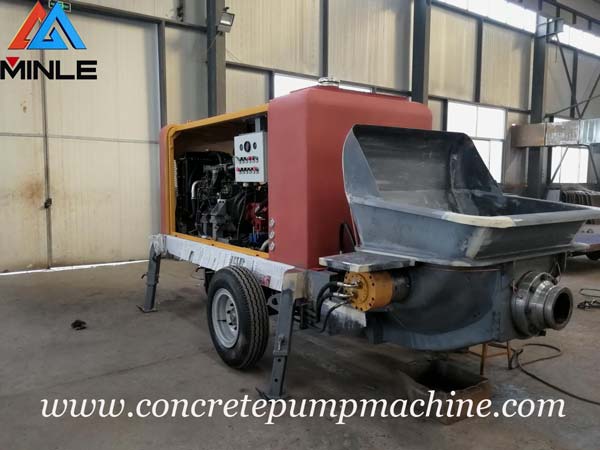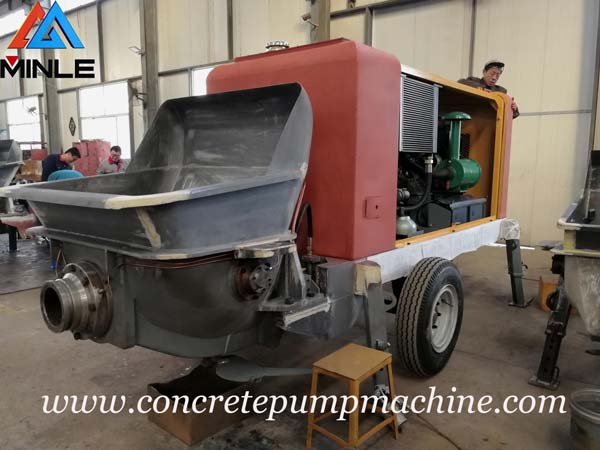 In order to cater for their market demand and save the shipping costs, he will also order one set of other models of concrete pump trailer for loading together on 40'HQ. By now, he is applying for a visa to China. We hope he can master the skill of concrete pump's operation and maintenance, and we can have more cooperation in the future.
This is not the first time we have exported to Africa,
Chad is not the first country we exported in Africa.We also sold concrete pump trailer and concrete mixer pump to other countires,such as Cameroon, Ghana, Ethiopia, Kenya, somalia, Uganda etc. We are looking forward to expanding the market in South Africa in future.
MINLE Machinery had provided many types of effective and high quality concrete pump machine to over 36 countries. We are designing and manufacturing such concrete pump machines as concrete pump trailer, concrete mixer pump, truck mounted line pump, concrete mixer pump truck, concrete boom pump truck, wet shotcrete machine, etc. we are also providing professional design and fabrication service. OEM and ODM are also available.