Concrete pump with mixer is a combination of concrete mixer and concrete pump, obviously, it has all advantages of concrete mixer and concrete pump. MINLE trailer mixer pump is combined with hopper,pumping system, hydraulic system, clean system and electric system and has the function of feeding, mixing and pumping. Trailer mixer pump machine is suitable for civil architecture, especially in group building, roadway, bridge, dam and revetment.
Last Monday, our customer from Maldives called me and he hoped to order the 30m3/h diesel engine trailer mixer pump we talked before. The quantity was two sets and let us deliver to the port of Male, Maldives. Also on Tuesday, the other customer from Nigeria sent me message via whatsapp, said that he would like to pay for two sets concrete pump with mixer machine to TICAN LAGOS PORT, Nigeria. So the problem came out, Why concrete pump with mixer is more popular for foreign clients?
It is different with Chinese market, as usual, for china buyer, they buy small concrete mixer machine, and use concrete pump machine together. Concrete mixer machine is used for mixing concrete material which including sand, cement and stone, concrete pump is used to delivery and pump concrete to the construction and building.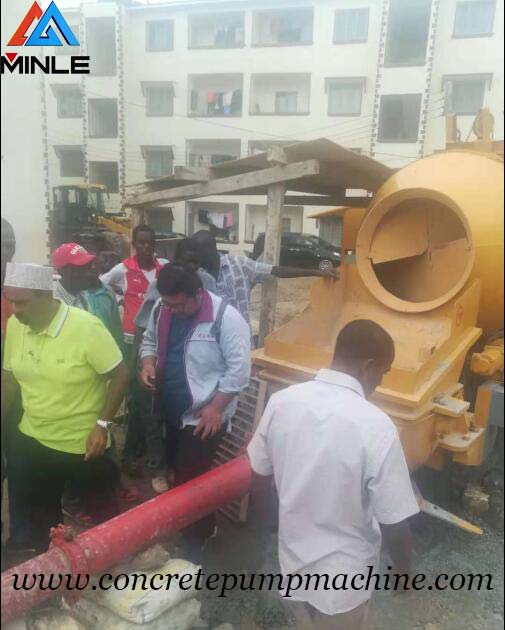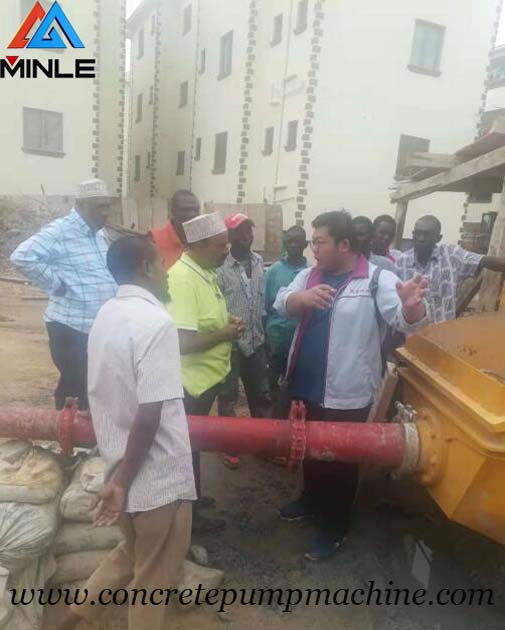 We have communicated with these two customers, why they chosen to buy pump with mixer? They answered that they used them together which could make their labor cost lower, for a instance, concrete mixer machine needed 6-8 people working, all works were finished via more labor, so if they used this machine , they can let less people finished same work, also they have told me some other advantages.
Concrete pump with mixer advantages are as following,
Concrete mixing and pumping are combined into one. Two products have two functions, which reduces the procurement cost.
The use efficiency can reach 4~6 times of the traditional fixed mixer and concrete pump, which greatly improves the working efficiency of the construction.
During the mixing and pumping process, the two processes that were originally required need only one operator to complete, which can save 3~4 labors for the construction, which greatly reduces the labor cost.
The mixing and dragging pump is convenient and flexible to move, and has strong maneuverability. It is very suitable for alternate operation in multiple construction sites.
5. Most cities in China have Heavy Branch mixing pump users, the products are well received and trustworthy.
Stirring pump is the best investment choice for entrepreneurs or construction machinery equipment leasing companies. Its investment cost is lower, products are more popular, leasing funds are higher, and the cost recovery period is shorter.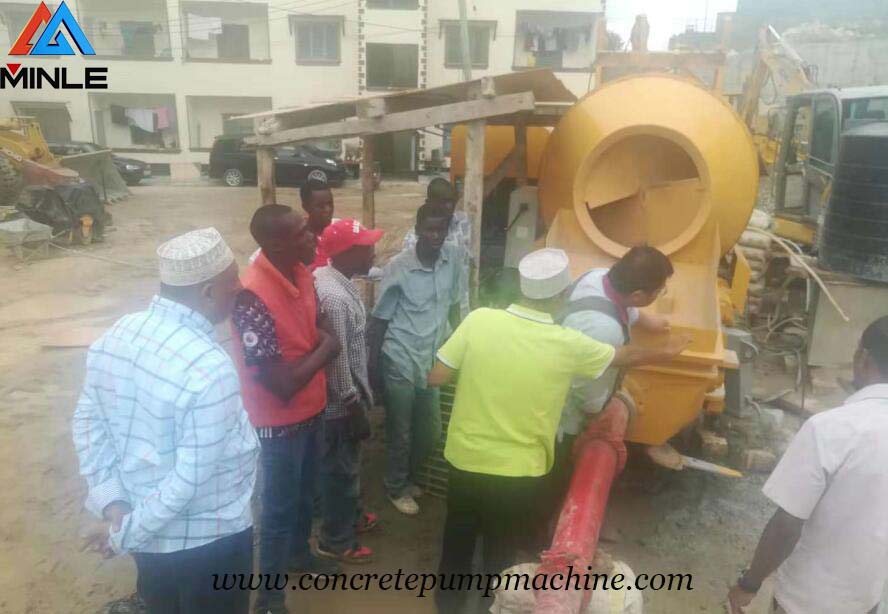 MINLE Machinery had provided many types of effective and high quality concrete pump machine to over 36 countries. We are designing and manufacturing such concrete pump machines as concrete pump trailer, concrete mixer pump, truck mounted line pump, concrete mixer pump truck, concrete boom pump truck, wet shotcrete machine, etc. we are also providing professional design and fabrication service. OEM and ODM are also available.