Concrete mixer with concrete pump is a another name of concrete mixer pump. On Nov. 2018, one of my client asked me a special JS500 concrete mixer with concrete pump, this model was bigger than our previous concrete mixer with concrete pump, it has double function for mixing concrete and convey concrete, but this time the client asked for high working efficiency. He expected that our factory can support him strongly, because he had many foreign clients and he wanted to establish long term business relationship with us.
Diesel concrete mixer with concrete pump was our main concrete pump products, usually, the clients just required JBT350 type concrete mixer pump, and the mixer is drum type, this type was easy for us, and we have been this business for 20 years. If the clients required high working efficiency, JBT350 type is obviously backward, we have to redesign and reengineer this concrete mixer pump. I had to ask our engineers, they told me that if the clients required more efficient than JBT350, we had to exchange the JS500 Double-shaft concrete mixer, it became larger in volume, and the diesel engine need higher power.
I advised our client we can meet your requirements, our aim was that provided the best solutions for clients, just the price will be higher than JBT350 as result of the advanced and better configuration, we will do our best to save your cost and supply high-working efficiency concrete mixer with concrete pump for you!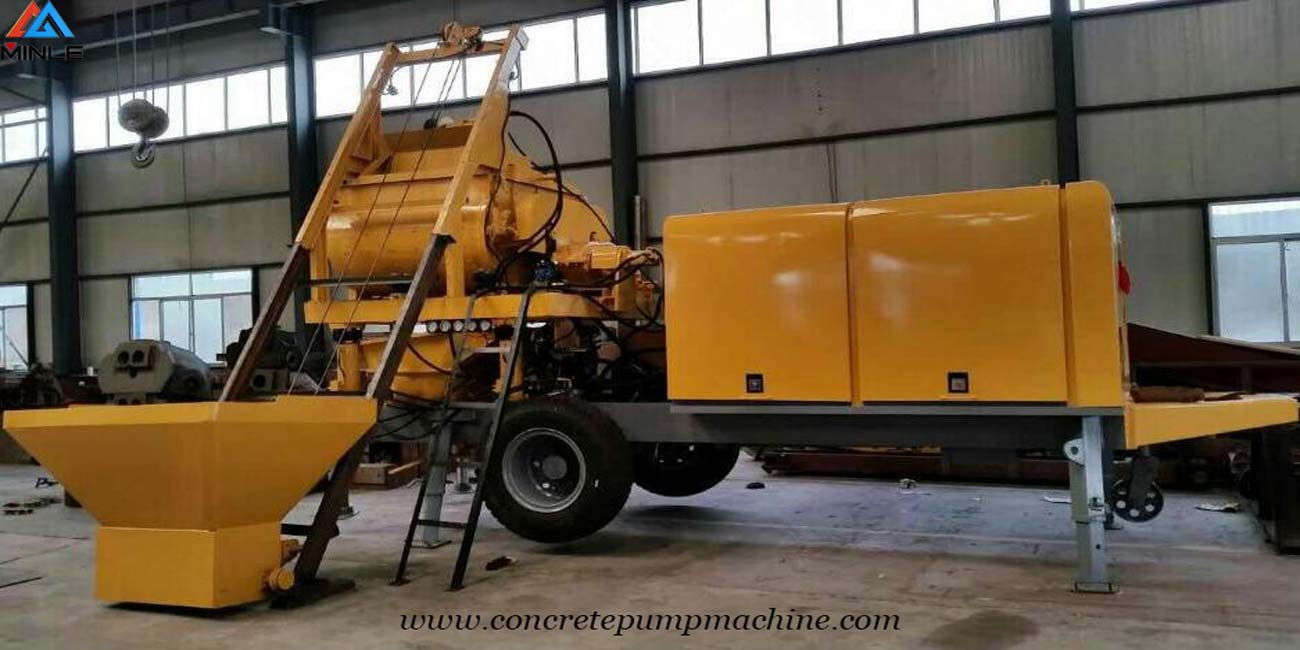 I received my client's email after few days, he said that he knew the cost must be high, it was bigger than JBT350, his friends had one unit this JS500 concrete mixer and concrete pump, he expected that we can offer him good price. About this concrete mixer pump, he required the climb steel to be longer, the feeding hopper he wanted to buried it into land, it was easy for the loader charge concrete. Additional, the chassis of the concrete mixer and concrete pump, which was needed to be added hydraulic lift. Because the whole concrete mixer and concrete pump was very heavy, we couldn't just used the fixed legs, and the concrete mixer and concrete pump needed to be installed steering for transport conveniently.
After discussion with our engineers, we informed our client that we can meet his requirements, finally we consigned the contract and the client transfer the payment promptly.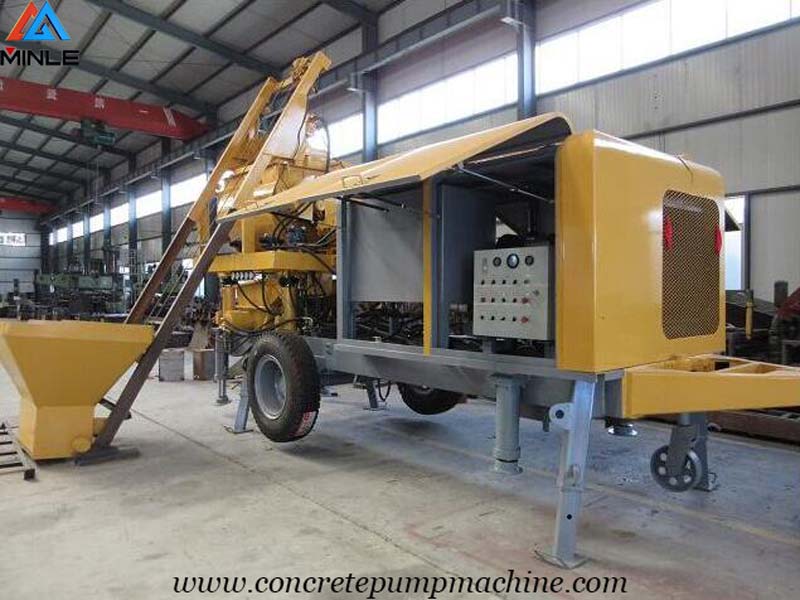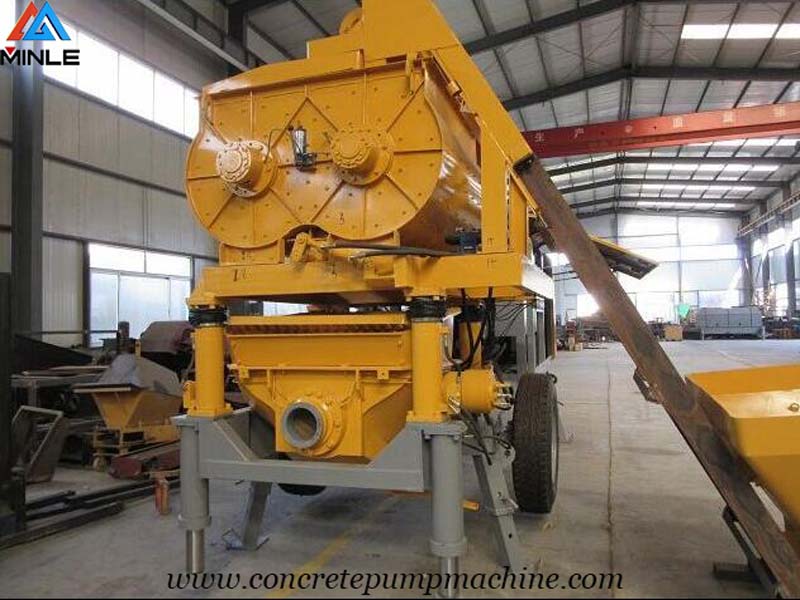 Concrete Mixer with Concrete Pump Specifications:
Item
Unit
QJHBT40-13-110R
Max. Theoretical Concrete Output
m³/ h
40
Max.concrete pumping pressure
Mpa
13
Distribution valve type
S Pipe Valve
Concrete cylinder diameter×stroke
mm
160*1000
Pumping Hopper capacity
m3
0.35
Outlet diameter
mm
125
Mixer feeding capacity
    L
750
Mixer discharge capacity
L
500
Max.Theoretical Productivity
M3/h
25
Mixer power
kw
18.5
Production rate
m3/h
22-27m3/h
Main oil pump
Kawasaki
Concrete slump range
mm
120-230
Diesel engine model
YUCHAI110
Engineering power
kw
110
Rotate speed
r/min
2300
Circuit type
Open circuit
Pumping system pressure
Mpa
33
Mixing system pressure
Mpa
6
Hydraulic valve
Boshen
Max. Teoretical Conveying Distance
(Horizontal /Vertical)
m
500/150
Hopper Capacity/ Filling Height
m³/mm
0.6/1250
Maximum aggregate size
mm
Pebble≤50 Gravel≤40
Cleaning mode
Water washing
Dimension
mm
6000×1650×2650
Total Weight (including oil)
kg
6100
Maximum aggregate particles
mm
Pebble≤50 Gravel≤40
Water pump motor
Hydraulic Water Driven Pump
Maximum towing speed
Km/h
10
About MINLE Machinery
MINLE Machinery had provided many types of effective and high quality concrete pump machine to over 36 countries. We are designing and manufacturing such concrete pump machines as concrete pump trailer, concrete mixer pump, truck mounted line pump, concrete mixer pump truck, concrete boom pump truck, wet shotcrete machine, etc. we are also providing professional design and fabrication service. OEM and ODM are also available.
If you have any questions or inquiries,  please fill and submit the following form, we will reply as soon as possible.